Middle market merger and acquisition activity has slowed towards the end of Q1, as buyers and sellers adopt a wait-and-see approach amid the COVID-19 induced market volatility.  In our latest Capital Markets M&A Update, we take a comprehensive look into key trends and statistics for the recently closed quarter.  Included in this update: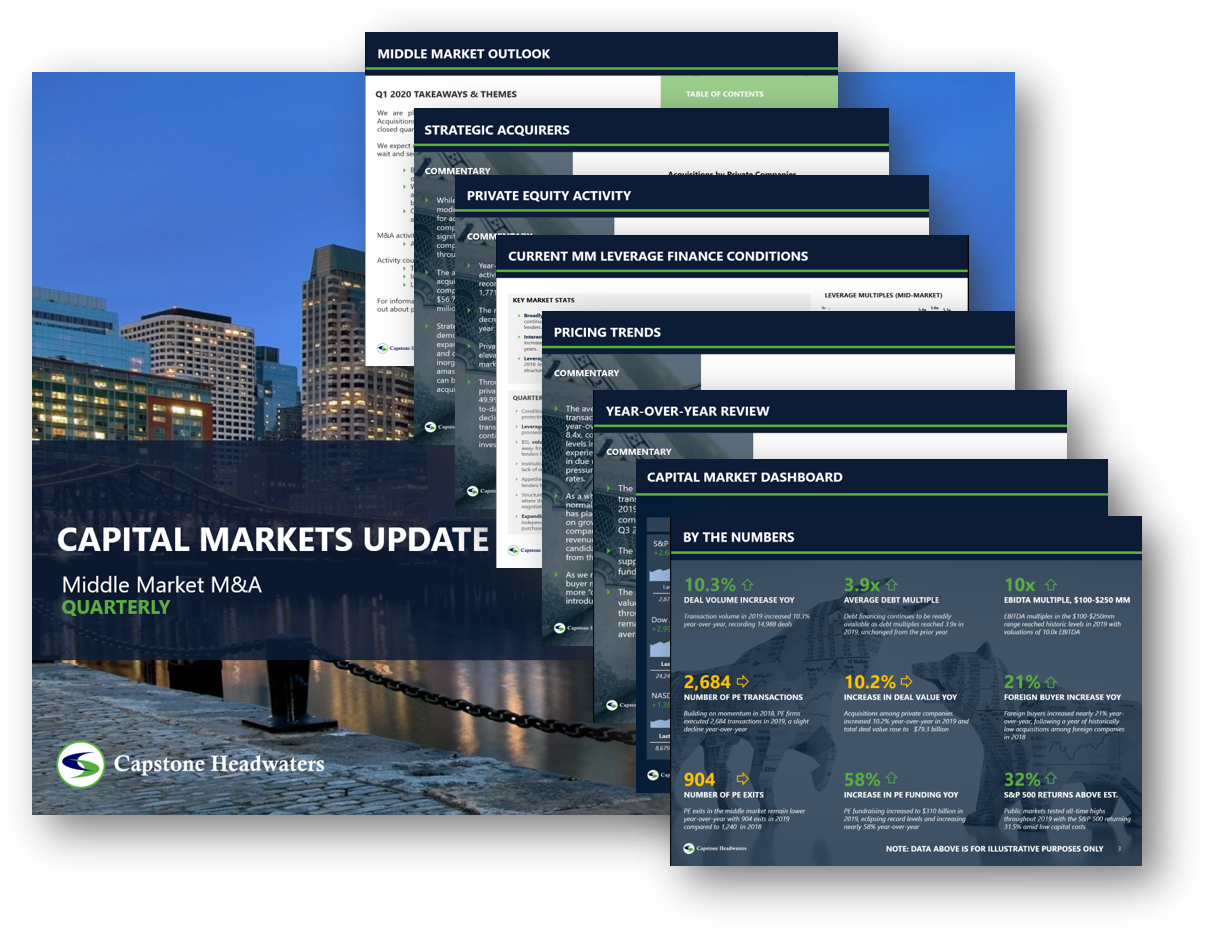 Letter from the CEO
Q1 2020 By the Numbers
Capital Markets & Corporate Dashboards
Leveraged Finance Conditions
Industry Spotlight: Education & Training, Bright Spot Amid Pandemic
M&A Amid Economic Cycles
Middle Market Pricing Trends
EBITDA Multiples by Transaction Size and Sector
Strategic and Foreign Buyer Activity
Private Equity Dry Powder, Transactions, Fundraising, and Valuations
Capstone Barometers and COVID-19 Era Leadership
To download the complete deck and be notified of future updates please confirm your contact information below.



Insights for Middle Market Leaders
Receive email updates with our proprietary data, reports, and insights as they're published for the industries that matter to you most.